Despite the rising popularity of streaming services, people still love to rent their movies physically all over the United States.
One of the most popular ways to do this is through the entertainment rental service Redbox, which has been famous in America since its founding all the way back in 2002.
The reason that Redbox has been so successful is because of how easy it is to use, with thousands of their easy access kiosks all over the United States offering up physical video rentals.
We all know how easy it is to get a candy bar from a vending machine, and Redbox is the same – except you're getting a movie out of the machine instead!
Better yet, these conveniently-located kiosks offer low and affordable prices for the rentals. But what are these prices?
Well, we've got the answers for you. In our handy guide below, we've got a complete guide to Redbox's prices for each of their rental formats. 
Read on!
Redbox Prices – Movies & Games
When it comes to renting movies from Redbox, they offer three different formats. For a long time, it was primarily DVD and Blu-ray formats that you could rent, because these were the only two physical video formats that were relevant. 
However, Redbox has moved with the times, because it now also offers 4k UHD movies too. This relatively new format is the next step up from Blu-ray, offering an even greater quality of image with a higher resolution. 
Naturally, 4k UHD rentals cost slightly more per day than DVD and Blu-ray, because the format is a much higher quality. With that being said, it's still a lot cheaper than buying the 4K UHD yourself!
Below is a table of the different prices for each of these formats when you rent them from Redbox. 
| | |
| --- | --- |
| Video Format  | Rental Price (per day) |
| DVD | $1.99 |
| Blu-ray | $1.99 |
| 4k UHD | $2.50 |
Redbox Video Game Rentals 
You will notice that we haven't listed video game rentals on this table. The reason for this is that Redbox no longer rents out video games, though they used to. This was an incredibly useful service, too, letting gamers try the latest releases for much less. 
After all, video games typically cost $50 when they're new, and yet you can often finish them in a few days. Therefore, it's much cheaper to rent them for a few nights than actually buy them. 
When Redbox offered video game rental, you could expect to pay $3 to rent each game for a day. This means that you could probably complete a new video game for just $9, saving lots of money. However, Redbox stopped offering video game rentals in 2019. 
Redbox originally started offering video game rentals in late 2010, trialing the scheme in a few American cities.
The trial succeeded, because Redbox expanded video game rentals nationwide in 2011, offering games from the major platforms at the time. When this began, it would only cost users $2 to rent a video game for a day.
When the next console generations released a few years later around 2013, Redbox updated their selections to include them too, keeping up with user interests.
This meant that you could rent PlayStation 4, Xbox One, and even Nintendo Switch titles at some locations. 
However, despite the popularity of their video game rentals over the years, Redbox decided to discontinue them at the end of 2019. This was done so that the company could focus exclusively on renting out movies. 
A History Of Redbox
We've already looked at a little bit of Redbox's history when it comes to renting video games, but what about the rest of their 20 year career? Well, read on…
Beginnings
Fascinatingly, Redbox actually began as part of McDonald's. Yep, that's right, we have the famous fast food chain to thank for the best movie rental scheme in the United States!
When it began, way back in 2002, the Redbox kiosks actually sold convenience store products – not movies.
However, in 2003, McDonald's decided to use the Redbox kiosks for renting DVDs instead (Blu-rays didn't exist yet). This was tested in Denver in 2004 and was successful, with Redbox expanding all over America.
Their kiosks rented out a wide range of DVDs, capitalizing on the wealth of entertainment releases out there. 
Early Successes
Redbox became very popular, very quickly. This was down to its low prices, range of different things to rent, and ease of access.
Rentals were extremely easy to get from the kiosks, which were available in many locations across America, and they were just as easy to return – you didn't have to return it to the kiosk you got it from, you could return it to any Redbox kiosk.
In 2005, Coinstar bought almost half of the company from McDonald's, and then bought out the rest of it in 2009.
Though physical rental stores were closing down rapidly, Redbox smartly placed its kiosks into places like supermarkets, allowing its audience to continue getting to them easily.
In 2007, Redbox had more kiosks than Blockbuster. Better yet, Redbox surpassed 100 million overall rentals in 2008. Pretty impressive, right? Well, just two years later, they passed 1 billion total rentals. 
Blu-Rays And Video Games
In 2010, Redbox began renting out Blu-ray movies from their kiosk too. Soon after, in 2011, they began renting out video games too.
This was a pair of intelligent moves for the company. Blu-rays were becoming increasingly popular, offering better quality than DVD, while video games were always popular and would attract gamers for their fantastic rental value.
The company grew and grew, and by the end of 2012, Redbox had more than 42,000 different rental kiosks – at over 34,000 locations.
Declining Sales And Redbox On Demand
Streaming movies became popular around 2015, and has continued to grow in popularity. This meant that fewer people were renting physical movies, which meant that Redbox had a decline in rentals.
On top of that, Redbox stopped renting out video games in 2019.
This steady decline has continued to this day, as streaming becomes even more popular each year. However, Redbox is still around, and is doing well enough to keep operating. This is thanks to physical media lovers and Redbox's consistently cheap rental fees.
Interestingly, Redbox actually did jump on the streaming bandwagon in 2017. With Redbox On Demand, users can rent movies from Redbox over the internet, streaming the videos.
Redbox offering this alongside their physical rentals has given users a good amount of choice, which has kept them in business too.
What Are Redbox Perks?
During their history, Redbox has offered loyalty programs to keep customers coming back for more. Their most recent customer loyalty scheme is "Redbox Perks".
With this loyalty program, Redbox users earn points for each movie rental or purchase they make. For example, if you rent a DVD for a night then you get 100 points, while a Blu-ray rented for a day will net you 125 points. 
Redbox users can then spend these points on new rentals and purchases, getting something back from their continued spending and loyalty. 
Previous Rental Prices
Redbox's rental prices have changed over time.
Between 2002 and 2009, a DVD rental would cost $1 per day. In 2010-2011, DVDs cost the same, while Blu-rays cost $1.50 and video games cost $2. 
From 2012-2014, Blu-ray and video game fees remained the same, but DVD daily rentals went up to $1.20. From 2015, DVDs were $1.50, Blu-rays were $2 and video games were $3. 
By 2022, DVDs and Blu-rays were both $1.99, while new 4K UHD formats cost $2.50 per day. 
Final Thoughts
Redbox remains a popular movie rental service in the United States – use our article to find out rental prices!
If you liked this article, you might enjoy our post on '7 Dwarfs Names: The Ultimate Guide'.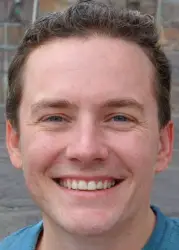 Latest posts by Max Roberts
(see all)