When planning a movie night out, it's essential to consider ticket prices at various theaters. Harkins Theatres is a popular choice known for its competitive ticket prices and exceptional entertainment experience. In this article, we will explore Harkins ticket prices and what you can expect when visiting their locations.
Harkins Theatres operates numerous venues across the United States, each offering a distinct movie-going experience. With standard and premium viewing options, such as IMAX and 3D screenings, you'll have a wide variety of films to choose from. Additionally, Harkins offers its guests specials and promotions throughout the year, making it an attractive venue for movie lovers.
As we delve deeper into Harkins ticket prices, you'll discover what makes this theater chain stand out in terms of affordability and value for your money. Whether you're attending solo, with friends, or with family, understanding Harkins' pricing structure will help you make the best decision for your next movie outing.
If you don't have a Harkins theater near where you live, we also have guides for AMC, Regal, and Cinemark theaters.
Harkins Ticket Prices
| Ticket | General Admission | 3D | CINÉ XL | IMAX |
| --- | --- | --- | --- | --- |
| Adult | 12.50 | 15.50 | 15.50 | 16.50 |
| Child | 8.50 | 10.50 | 11.50 | 12.50 |
| Senior | 10.50 | 13.50 | 13.50 | 14.50 |
| Student/Military | 10.50 | 13.50 | 13.50 | 14.50 |
| Adult Matinee | 9.50 | 12.50 | 12.50 | 16.50 |
| Child Matinee | 8.00 | 10.00 | 11.00 | 12.00 |
| Senior Matinee | 9.00 | 12.00 | 12.00 | 13.00 |
| Student/ Military Matinee | 9.00 | 12.00 | 12.00 | 13.00 |
These prices are specific to the Harkins Arizona Mills 18 location
Adult Tickets
At Harkins Theatres, adult ticket prices for general admission are $12.50. For 3D movies, the pricing is slightly higher at $15.50.
Children's Tickets
For children, ticket prices are lower. General admission tickets for children are priced at $8.50, and tickets for 3D movies are $10.50.
Senior Tickets
Senior citizens can also enjoy movies at Harkins Theatres with discounted ticket prices. Senior ticket prices are discounted slightly – $10.50 for general admission and $13.50 for 3D screenings.
Student and Military Discounts
Military discounts tend to mimic the prices for Senior tickets. $10.50 for General Admission and $13.50 for 3D.
Matinee Prices
Matinee pricing is available at Harkins Theatres for screenings prior to a certain hour, typically in the afternoon. Matinee tickets are usually between $1.50 and $3 cheaper for matinee showings.
IMAX and 3D Movies
As mentioned earlier, tickets for 3D movies are slightly more expensive than general admission. While no specific information was found on Harkins Theatres' IMAX experience, it's reasonable to assume that these premium experiences might have an additional cost. Check with your local theatre for accurate pricing and availability of IMAX screenings.
Remember to also check the concession offerings at Harkins Theatres that include traditional favorites as well as some unique dishes to complete your movie experience. Enjoy the show!
Theaters and Locations
Harkins Theaters is a popular cinema chain primarily located in the United States. With a presence in multiple states, it offers a variety of movie experiences across its locations. As one of the leading theater chains, you can enjoy your favorite films in a comfortable and lively setting.
If you're planning a movie night in Arizona, you're in luck, as this state has the highest number of Harkins Theaters. However, you can also catch a film in other states: California, Colorado, Oklahoma, and Texas are also home to this renowned cinema chain.
When visiting Harkins Theaters, you can expect modern facilities and up-to-date technology for an immersive cinematic experience. Many locations offer amenities such as stadium seating, digital projection, and options for 3D and IMAX movies. As a moviegoer, you'll appreciate the cleanliness, exceptional customer service, and diverse film selections at Harkins.
Besides offering quality movie experiences, Harkins Theaters are also known for their competitive ticket prices. These prices vary depending on the film format (standard, 3D, or IMAX), location, and time of the day. For instance, matinee tickets are generally more affordable than regular evening showtimes.
In summary, Harkins Theaters is a solid choice for your next movie outing, with numerous locations across the United States, particularly in Arizona, California, Colorado, Oklahoma, and Texas. You can expect to enjoy modern amenities, good customer service, and a wide selection of films.
Concessions and Dining
At Harkins Theatres, you'll find a wide array of concessions and dining options to complete your movie-going experience.
Popcorn Prices
Harkins offers various sizes of popcorn for your enjoyment. Prices may vary depending on the location, but here's a general overview of what you can expect:
Small Popcorn: $6.00
Medium Popcorn: $7.00
Large Popcorn: $8.00
Refills: Large popcorn purchases typically come with one free refill for the same day.
Other Food Options
Apart from popcorn, Harkins provides a selection of other food items you can enjoy during your movie. Some of the choices available at the concession stand include:
Pretzels: Soft, warm pretzels served with your choice of dipping sauces.
Pizza: From classic pepperoni to satisfying cheese, grab a slice or a whole pie to enjoy.
Nachos: Crunchy tortilla chips served with warm cheese and optional jalapeños.
Candy: Grab your favorite sweet treats, from chocolate bars to gummy bears.
Drinks: Choose from a variety of soft drinks, bottled water, and specialty beverages.
Remember to check the menu at your local Harkins Theatre for specific pricing and additional concession options. Whether you're in the mood for popcorn or craving something different, there's sure to be a snack that will enhance your movie experience.
Loyalty Programs and Discounts
Harkins Theatres offers various loyalty programs and discounts for movie enthusiasts like you. These programs aim to provide you with savings, perks, and bonus rewards.
Loyalty Cups
One of the popular loyalty programs offered by Harkins is the Loyalty Cup. By purchasing a Harkins Loyalty Cup, you can enjoy discounted fountain drink refills throughout the year. It's a great way to save on beverage costs during your movie-watching experience.
Summer Movie Fun
Another exciting program offered by Harkins Theatres is the Summer Movie Fun. This program allows you and your family to enjoy a variety of family-friendly movies at a discounted price throughout the summer season. It's an excellent opportunity for you to introduce your kids to the magic of cinema while maintaining your budget.
Loyalty T-Shirts
Finally, Harkins also offers Loyalty T-Shirts as part of their commitment to rewarding their dedicated moviegoers. By purchasing and wearing these shirts to the theater, you can enjoy free medium popcorn during your visits. It's a fun and fashionable way to showcase your loyalty to Harkins while also receiving a tasty treat.
By participating in these loyalty programs and discounts, you'll enhance your movie-going experience and make the most of your Harkins Theatres visits.
Special Events and Screenings
Film Festivals
Harkins Theatres offers a variety of film festivals throughout the year, showcasing both popular and lesser-known movies. Keep an eye out for annual events like the Summer Movie Fun series, where you can enjoy films like Minions The Rise of Gru and Sonic 2.
Tuesday Night Classics
If you're a fan of classic films, don't miss Harkins' Tuesday Night Classics series. Each week, you'll have the opportunity to catch iconic movies such as Footloose on the big screen in a nostalgic setting.
On-Screen Captioned Films
Harkins understands that accessibility is essential for everyone to enjoy movies, so they offer On-Screen Captioned Films every Wednesday and Saturday at 4 PM. These screenings feature select current films playing at the box office, ensuring a wide variety of options for moviegoers who prefer or require captions.
Ultimate Gaming Tournament
For the gaming enthusiasts, Harkins hosts Ultimate Gaming Tournaments featuring popular games like Super Smash Bros. You can either compete for big prizes or simply watch and enjoy the action-packed event. Find out about upcoming gaming tournaments and sign up to show off your skills!
Remember to check Harkins' website for the latest information on their special events and screenings, and make the most of your movie-going experience with these exciting offerings.
Showtimes and Tickets
At Harkins Theatres, you can find a variety of movies and showtimes to suit your preferences. There are options for every type of film enthusiast, whether you're interested in action, adventure, drama, comedy, horror, or even animated features. You can check the specific showtimes and movie offerings on the Harkins Theatres website.
Tickets for upcoming films are on sale now. You can purchase your movie passes online, either through the Harkins Theatres website or other third-party platforms. To buy your tickets directly from their site, select your preferred location, then browse the available showtimes. Once you find a movie and time that fits your schedule, easily purchase your tickets with just a few clicks.
Harkins Theatres offers a range of ticket prices, including options for adults, students, and children. These prices may vary depending on the location, time, or specific movie you want to watch. As a student, you can avail of a discounted rate of $8.00 per ticket at certain locations – just make sure to bring a valid student ID.
When selecting your movie and showtime, don't forget to take note of the special format designations such as CC (Closed Captioning), AD (Audio Description), and ALD (Assistive Listening Devices) as needed. These are available for select movies and locations, ensuring that your experience at Harkins Theatres is comfortable and enjoyable.
Before you head to the theater, remember to consider your concessions options as well. Harkins Theatres offers various food choices, including popcorn, pretzels, nachos, and pizza, with prices ranging from $4.00 to $7.00. Enjoy your favorite snacks while immersing yourself in the movie experience.
Company History and Awards
Dwight Harkins
Harkins Theatres have a rich history dating back to the Depression era. The story of Harkins Theatres began when Dwight Harkins, the founder of the company, opened his first theater in 1933. Throughout the years, the company has aligned towards providing good services that matter to its customers, growing into a reputable theater chain with 33 locations today1.
Awards and Recognitions
They have proudly received numerous awards and recognitions, emphasizing its superiority in film exhibitions. The company earned the esteemed Arizona Culture Keepers Award in 2010 for its significant contributions to the state's cultural landscape. Harkins Theatres also received the United Motion Pictures Association of American National Showman of the Year Award, a coveted honor, in 1976, 1980, and 1982, highlighting the theater's continuous innovation and commitment to the movie-going experience. Moreover, the Phoenix Film Festival Visionary Award was presented to Harkins Theatres in 2010 in acknowledgment of its exceptional impact on the local film industry2. These accolades demonstrate the extent of Harkins Theatres' dedication to providing excellent services and a memorable experience for its patrons.
Theater Features and Amenities
Automated Drinking Fountains
Harkins Theatres ensures that you stay refreshed during your movie experience with their elemental automated drinking fountains. These fountains are designed to provide you with clean and cold water conveniently throughout your time at the cinema.
Digital Projection
Experience stunning visuals and vibrant colors with Harkins' advanced digital projection, offering moviegoers like you the highest-quality cinematic experience. The clarity and accuracy of the images will leave you fully immersed in the film.
College Theatre and PlayCenter
At select Harkins locations, such as the one in Tempe, you can enjoy unique facilities like the College Theatre and PlayCenter. While watching a movie at the College Theatre, you'll find this venue offers all the amenities you'd expect from a top-tier cinema, such as comfortable seating and state-of-the-art projection systems. For families with young kids, the PlayCenter offers a supervised and secure play area where your children can have fun, allowing you to relax and enjoy the movie.
Merchandise and Reviews
Harkins Theatres also offers a variety of merchandise for their loyal customers, such as loyalty t-shirts that grant you discounts on concessions. As a moviegoer, these shirts showcase your love for the cinema while also saving you money during your visits. When deciding which movies to watch, consider checking out the reviews available on Harkins' website to make informed decisions on your next theater outing. These reviews will help you pick the perfect film that aligns with your preferences and interests.
Recap of Information
When planning a visit to Harkins Theatres, it is helpful to know about the different ticket prices and discounts available. At Harkins Theatres, the ticket prices vary depending on the time of day, the age of the viewer, and whether any discounts apply. You can find a comprehensive ticket price guide on their official website.
Harkins offers age-related discounts for children and seniors. Children aged 2 and under can enjoy movies for free, while kids aged 3 to 11 get a discounted rate of $7.50. Senior citizens aged 60 and over also receive discounted tickets at $7.50. Besides, Harkins Theatres provides discounts to military personnel.
When it comes to evening shows, the ticket prices at Harkins Theatres are slightly higher. Adult tickets range from $10.00 to $12.00, while senior citizen tickets lie between $6.50 and $8.00. However, the prices for children remain the same as day shows, starting from $5.50 and going up to $7.50.
At Harkins Theatres, you can also enjoy a variety of concessions. Their menu offers standard movie theatre food such as popcorn, pretzels, nachos, and pizza, with prices ranging from $4.00 to $7.00. Furthermore, Harkins offers multiple ways to reduce ticket costs, so keep an eye out for promotions and special offers.
Remember, you can always visit the official Harkins website to find the most up-to-date ticket prices and available discounts before planning your trip to the theatre. With this information at hand, you can make the most out of your movie-going experience at Harkins Theatres.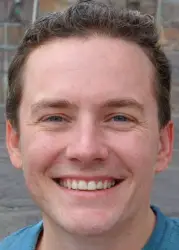 Latest posts by Max Roberts
(see all)