Going to the movies can be a fun and exciting experience, but it can also be quite expensive. Between the price of the ticket itself, concessions, and transportation, a movie night out can add up quickly. However, there is a way to save money while still enjoying the full movie-going experience – by purchasing matinee tickets.
Matinee tickets are movie tickets that are sold at a discounted rate for movies shown before a certain time of day, typically before 5 PM. The exact time may vary depending on the theater, but in general, matinee tickets are cheaper than regular tickets.
This can make a significant difference in the cost of a movie night out. For example, a standard ticket for a popular new release movie can cost upwards of $15, while a matinee ticket for the same movie might cost only $10 or even less.
Matinee tickets can be a great way to save money while still seeing a great movie. You will be able to save money and also avoid the crowds that tend to show up at evening showings. Plus, there may even be special promotions or discounts available for matinee showings, such as reduced prices on concessions or special offers for movie-goers.
Why are matinee tickets cheaper?
Movies are usually more expensive during peak periods, like weekends and evenings. This is because many people want to see movies at these times, which causes ticket prices to be higher in order to reduce demand. As a result, theaters offer matinee tickets for movies that are shown during the off-peak, quieter hours of the day. This can be a great way to save money on tickets while still enjoying all the fun of going to the movies.
What time is the matinee showing?
The time of day for matinee showings may vary from theater to theater. In most cases, the matinee showings occur before 5 PM, but some theaters may offer them at different times. It's best to check with your theater ahead of time to verify what their exact matinee schedule is, as it may change depending on the day of the week or other factors.
How can I find matinee tickets?
Most theaters offer matinee tickets, so simply check the schedule on the theater's website or call the theater directly to inquire about matinee showings. In addition, some theaters may offer even further discounted matinee rates for senior citizens or students, so it's worth asking about these options as well.
If you want to plan ahead and save even more money, you can try looking for matinee tickets online. Some theaters may offer special deals on matinee tickets if you buy them in advance, giving you the opportunity to save even more. Make sure to do your research ahead of time and compare prices from different theaters to make sure you're getting the best deal.
Are there any other benefits to matinee showings?
Aside from the potential cost savings, matinee showings can provide other benefits that make them a great choice for moviegoers. For example, matinee showings are typically less crowded than evening showings, especially on weekdays. This means less time spent waiting in line or scrambling for seats, and a more relaxing atmosphere overall. Plus, if you're seeing a blockbuster movie with a lot of hype, it can be easier to find a good seat during a matinee showing.
If you're interested in a more luxurious movie viewing experience, some theaters even offer matinee showings in specialty theaters, such as theaters with beds or recliners. These theaters are designed to provide a more comfortable, relaxed movie experience, and can be a great option for those who want to enjoy a movie in style.
IMAX shows are available for matinee tickets too?
If you're planning to catch a movie at an IMAX theater, it's worth noting that while matinee tickets may still be less expensive than regular tickets, they may not be discounted as much as standard showings due to the higher costs associated with IMAX technology. Be sure to check the prices for both types of tickets before making a decision.
Saving money on concessions at matinee showings
No movie experience is complete without snacks, but even here, matinee prices can help save money. While it's no secret that movie theater concessions can be pricey, there are ways to save on refreshments during a matinee showing. Some movie theaters offer discounted combo meals or buckets of popcorn during matinee showings, so keep an eye out for these deals.
Final thoughts
Matinee tickets are a great way to enjoy a movie with friends or family while saving some money. Whether you're looking to catch the latest blockbuster or just want to enjoy some quality time with loved ones, matinee tickets can make the movie-going experience more affordable and accessible. By planning ahead and knowing where to look for matinee showings and promotions, moviegoers can make their next trip to the theater an enjoyable and budget-friendly one. For even more tips on how to make the most of your movie theater experience, check out our ultimate movie theater guide.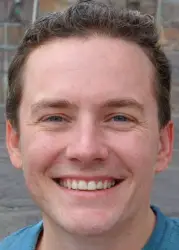 Latest posts by Max Roberts
(see all)