If you've been to a movie theater in the past few years, I'm sure you've been asked to sign up or have seen signs promoting that chain's rewards program. In 2023, there are several movie theater reward programs that can help reduce the cost of tickets and concessions while providing members with exclusive benefits and perks. I've done some research and here are the top options available this year that stand out from the rest.
In addition to the below programs, there are several other movie theater subscriptions and memberships that cater to different preferences and budgets. By joining one of these reward programs, you can enhance your cinema experience while saving money and enjoying some extra perks.
Overview of Best Movie Theater Reward Programs in 2023
One of the top reward programs that caught my eye was the Flagship Film Fanatic Club. By spending just $75, you become eligible for a free movie ticket. An added advantage is that if I own an annual Premium Popcorn Pail, my ticket for 75 points comes with a free pail refill.
For dedicated moviegoers like me, Fandango VIP is another fantastic option. It collaborates with other prominent movie reward programs, allowing me to earn $5 for every four tickets I purchase. Moreover, the program features bonus point promotions throughout the year. My rewards can be used on movie ticket purchases and FandangoNOW streaming.
The Cineplex Scene rewards club is particularly enticing, as it provides 10% discounts on concessions and Tuesday movie tickets. As a member, I'll earn points for every dollar I spend. Accumulated points can be redeemed for discounted or even free movie tickets. And, of course, I'll receive notifications about discounts, contests, and exclusive offers.
My theater subscriptions have also allowed me to save money on frequent movie trips. Programs such as MoviePass are popular, providing access to multiple theater chains at a flat monthly fee.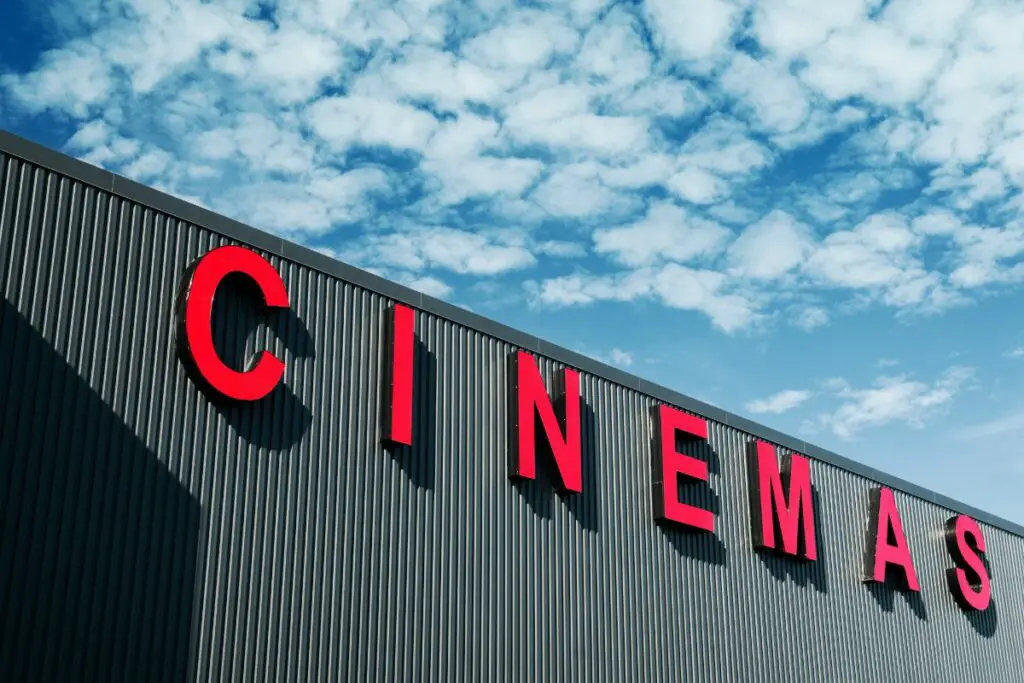 AMC Stubs
AMC Stubs Insider
AMC offers a free rewards program called AMC Stubs Insider. With this membership, you can enjoy several benefits such as:
Earning points for every dollar spent at AMC theaters, which can be redeemed for rewards
Getting a free popcorn on my birthday
Access to Discount Tuesdays, where I can watch movies at a discounted price
AMC Stubs Premiere
For those willing to pay an annual fee of $15, AMC Stubs Premiere offers some additional perks. As a Premiere member, you can enjoy the following:
All the benefits of the Insider tier
Earning 5,000 points per $1 spent, which is a faster rate than the Insider level
Free size upgrades on popcorn and fountain drinks
Priority lanes at the box office and concession stand
The annual fee can be quickly offset by the savings and rewards provided through this membership.
AMC Stubs A-List
There's also the AMC Stubs A-List. This premium membership has a monthly fee and offers a fantastic range of benefits:
Everything from the Premiere tier, plus:
Up to 3 movies every week, including premium formats like Dolby Cinema, IMAX, and RealD 3D, at no additional cost
Free online reservations, which is handy given my busy schedule
These are just some of the benefits that the AMC Stubs reward program offers at its various tiers. Given how much I enjoy visiting the theaters, having access to these rewards and discounts can help me save, making my movie-going experience even more enjoyable.
Cinemark Movie Rewards
I can't help but appreciate the Cinemark Movie Rewards program that Cinemark offers. It caters to various preferences and budgets with three different membership tiers: Cinemark Movie Fan, Cinemark Movie Club, and Cinemark Movie Club Platinum.
Cinemark Movie Fan
Cinemark Movie Fan is a free rewards program that allows me to earn points on purchases made at Cinemark theaters or on their app. With each dollar I spend, I accumulate points that can be later redeemed for discounts on tickets, concessions, and more. The Movie Fan tier has been popular among casual moviegoers like myself who enjoy earning rewards simply by visiting Cinemark theaters.
Cinemark Movie Club
For those looking for more exclusive benefits, Cinemark Movie Club offers a monthly fee-based membership. As a Movie Club member, I'd receive one 2D ticket credit every month, added discounts on additional tickets, and a 20% concession discount. The credits rollover and do not expire, giving me the flexibility to use them at my convenience. This membership tier has proved to be valuable for frequent moviegoers who want more bang for their buck.
Cinemark Movie Club Platinum
For the most loyal and invested Cinemark patrons, the Cinemark Movie Club Platinum offers upgraded benefits compared to the standard Movie Club tier. To achieve Platinum status, a member must visit 25 times or purchase 60 tickets in a year. Once upgraded, I would receive increased concessions savings, bonus credits, and more exclusive perks. This level of membership is perfect for dedicated fans wanting to maximize their experience at Cinemark theaters.
The Cinemark Movie Rewards program is a great way to save on movie tickets and cinema snacks, while also enjoying a personalized experience based on my preferences. With the available tiers, I can choose a membership that keeps me excited to visit my local Cinemark theater. And with the support of their app, managing rewards and discounts has been a breeze. So whether I'm a casual movie fan or a cinema buff, Cinemark has a rewards program suited for me.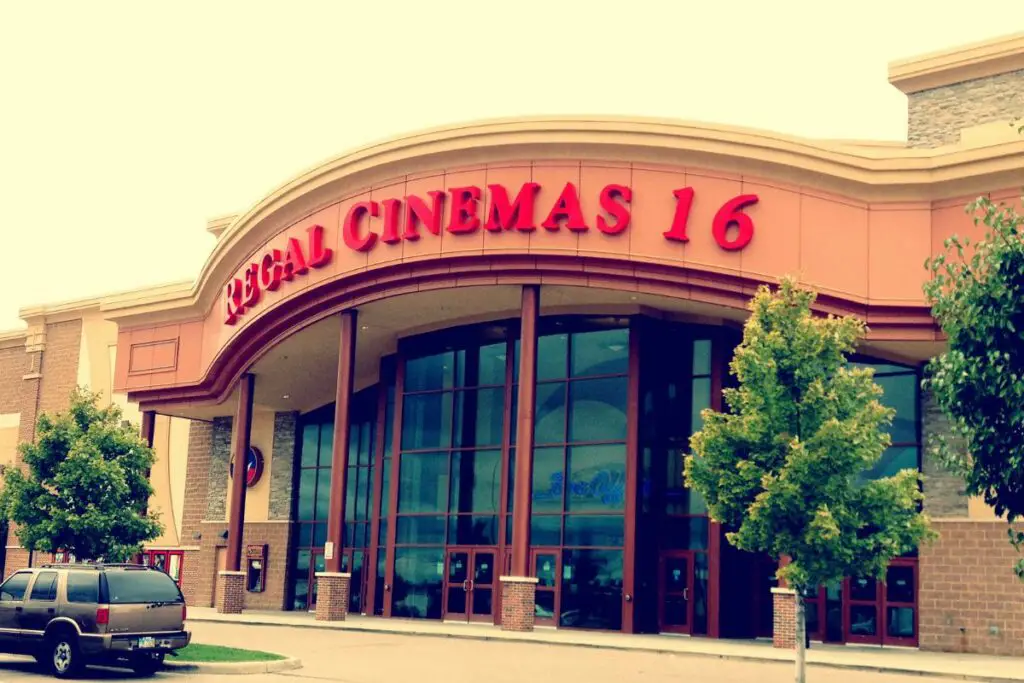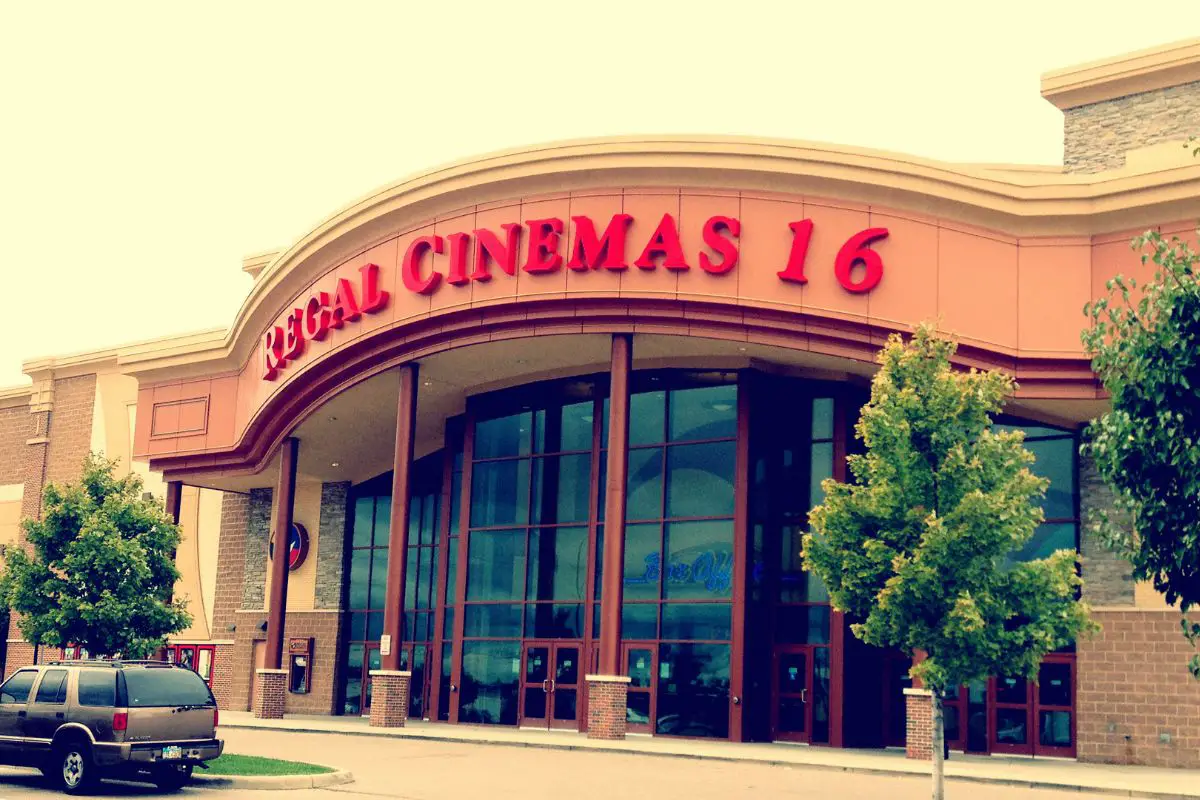 Regal Crown Club
As a movie enthusiast, I find the Regal Crown Club to be an appealing rewards program for any frequent cinema-goer. Regal is a renowned theater chain that offers great discounts and savings for its members. The Crown Club program consists of two levels: Regal Crown Club Basic and Regal Unlimited.
Regal Crown Club Basic
I signed up for the Regal Crown Club Basic membership for free, and the process was quick and easy. This membership allows me to earn points on every dollar spent at Regal theaters, which can then be redeemed for movie tickets, concessions upgrades, exclusive prizes, and more in their online store.
Thanks to the Regal Crown Club app, keeping track of my earned credits has been a breeze! Furthermore, I've noticed that the more frequently I visit Regal theaters, the faster I accumulate points, providing even greater savings on future purchases.
Regal Unlimited
For someone like me, who loves to watch movies regularly, the Regal Unlimited plan has been a game-changer. By subscribing to this plan, I gain access to an unlimited number of movies at any time, at any Regal theater location. Not only does this offer incredible savings, but it also enhances my Regal Crown Club membership experience.
The Regal Unlimited plan allows me to earn credits for every dollar spent on subscription and convenience fees, adding them to my existing Crown Club point balance. These credits can also be used within the Regal Crown Club store to buy popcorn, movie tickets, movie-themed merchandise, and more. Overall, the added benefits have made my movie theater visits more enjoyable and affordable.
Other Notable Movie Theater Reward Programs
Showcase Starpass
Showcase Starpass is another great reward program that I recommend for movie enthusiasts. By signing up, members earn points for ticket and concession purchases, which can be redeemed later on for various rewards. Also, members enjoy other benefits such as waived online fees and special advance screenings. The program makes the movie-going experience more enjoyable, even during the pandemic.
Alamo Drafthouse Season Pass
Alamo Drafthouse Season Pass is perfect for those who love Alamo Drafthouse's unique cinematic experience. With this pass, I can enjoy unlimited movies for a fixed monthly fee. Moreover, the pass also offers discounts on food and non-alcoholic beverages. It is a great way to save money on frequent visits to Alamo Drafthouse.
Goodrich Quality Rewards
Goodrich Quality Rewards is another program worth considering. By signing up, I earn points on every dollar spent on movie tickets and concessions. Accumulated points can be used for free tickets or concession items. The program also offers special discounts on selected days, making it even more rewarding.
B&B Theatres Backstage Pass
For those who frequent B&B Theatres, the Backstage Pass is an excellent option. As a member, I earn points on every purchase, which can later be redeemed for tickets and concessions. The program also offers exclusive benefits like invitations to advance screenings and special promotions. It is a fantastic way to enjoy the movies and save some money.
My Harkins Rewards
My Harkins Rewards is another notable program for movie lovers. By joining, I can earn points on every dollar spent at Harkins Theatres, and these points can be redeemed for free tickets, concessions, and more. This program also offers extra perks like priority access to advance screenings and exclusive offers, making it an attractive option for frequent moviegoers.
Movie Tavern Magical Rewards
Last but not least, Movie Tavern Magical Rewards is a program that I suggest checking out. Members can earn points on ticket and concession purchases, redeem them for rewards, and enjoy additional benefits like exclusive promotions and discounts. This program makes the overall experience at Movie Tavern more enjoyable and rewarding.
National and Regional Rewards Programs
When it comes to movie theater reward programs in the United States, I've found that there are several national and regional programs that offer fantastic perks for movie enthusiasts. With these loyalty programs, you can save money, get freebies, and enjoy exclusive advantages by enrolling and being an active participant.
For a national rewards program, I recommend checking out Fandango VIP and AMC Stubs Premiere. Fandango VIP offers members points for each ticket purchase, which can be redeemed for discounts on future purchases. AMC Stubs Premiere, on the other hand, allows members to enjoy bonuses like discounted tickets on Tuesdays, free popcorn refills, and priority lane access at the box office and concessions.
In addition to national programs, there are also regional rewards programs like Showcase Starpass and the Flagship Film Fanatic Club. Showcase Starpass gives members a free ticket for every $100 spent, free popcorn on their birthday, and $2 off tickets on Tuesdays. Flagship Film Fanatic Club has similar benefits but includes exclusive offers for their regional locations.
If you're a true movie addict, joining a theater-specific program such as the Regal Crown Club or Alamo Drafthouse might be the best option. Both of these programs offer unique benefits like discounted tickets, freebies, and members-only events.
To make the most of these reward programs, I suggest using their respective apps to keep track of your points and rewards. This way, you can easily access your account information and stay updated on the latest offers and promotions.
In conclusion, whether you prefer a national or regional rewards program, some loyalty programs even tailor their benefits to cater to a variety of moviegoers, making them a great way to enhance your movie-going experience while saving money. Don't forget to try out the apps for each theater chain to maximize your convenience and benefits.
Benefits and Perks of Movie Reward Programs
As a movie enthusiast, I've found that movie reward programs provide numerous benefits and perks that make the experience even more enjoyable. By joining these loyalty programs, I can take advantage of discounts, earn reward credits, and enjoy exclusive offers.
One major benefit I appreciate is the opportunity to save money on concession purchases. When I'm craving snacks during a film, being a member of such programs allows me access to exclusive deals and even free refills on popcorn. Not only is this cost-effective, but it also enhances my overall movie experience.
I also enjoy being in the loop with the latest news and updates on special screenings. With notifications and updates from the reward programs, I can plan my movie visits better and be among the first to watch the latest releases or attend limited-time screenings.
Another perk that comes with movie reward programs is the tier system. With multiple tiers, the more I visit the theater, the better the rewards. This encourages me to go to the movies more frequently, ultimately reaping the benefits of free tickets, free movies, and other freebies that come with being a higher-tier member.
In conclusion, being part of movie reward programs definitely enhances my moviegoing experiences. It offers financial incentives and grants me access to exclusive content and events while rewarding my loyalty to the theater. I'd say it's a win-win situation for any movie lover like myself.
Strategies for Maximizing Reward Points
As a movie enthusiast, I've learned a few strategies to maximize reward points when visiting theaters. I'm excited to share these tactics so you can get the most out of your movie-going experience while saving money.
First, join a movie rewards program like Fandango VIP or AMC Stubs Premiere. These programs earn you points with every ticket purchase, leading to future savings on ticket prices or concessions. Make the most of this by seeing movies during non-peak times, when ticket prices are often lower. This way, you can accumulate points for future visits while enjoying discounted tickets.
When visiting the movie theater, don't underestimate the savings of concessions deals. Some reward programs offer free or discounted snacks for their members. The Regal Crown Club and the AMC Stubs program are good examples of this. Remember, every dollar you save at the concession stand can be put towards more movie tickets or additional reward points.
Lastly, keep an eye out for promotions or bonuses offered by your rewards program. Some programs offer bonus points for specific movie releases, purchases made using a specific payment method, or even for referring friends to the program. By taking advantage of these opportunities, you can increase your rewards balance quickly, leading to more savings in the long run.
By combining these strategies, I have managed to maximize my reward points and save money at movie theaters. Give these methods a try and see how much more value you can get from your movie-going experience.
Conclusion
In my search for the best movie theater reward programs in 2023, I found a few options worth considering. The Flagship Film Fanatic Club stands out as an excellent choice due to its ease of access and benefits. With the purchase of $75, you become eligible for a free movie ticket, and if you own an annual Premium Popcorn Pail, you also receive a free refill.
Another program catching my attention is the AMC Stubs, which offers a tiered structure starting with a free option and some paid membership levels. Members at the Insider level earn 20 points per dollar, accumulating $5 reward with 5k points, enabling them to enjoy movies at discounted rates on Tuesdays.
Out of all the options, the Fandango VIP program is quite promising and works in conjunction with other rewards programs such as Flagship and AMC Stubs. With this membership, you can earn $5 for every four tickets purchased. Moreover, throughout the year, you can take advantage of bonus point promotions and apply your rewards towards movie tickets or FandangoNOW streaming services.
Although I analyzed some of the best reward programs available, it's essential to consider your personal preferences and movie-watching habits before committing to any of them. Remember, the best rewards program will entirely depend on which theaters are accessible to you and suit your viewing preferences.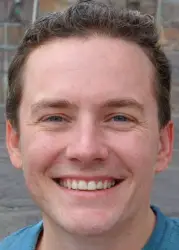 Latest posts by Max Roberts
(see all)