I've always been a fan of Chris Evans, and his rise to fame has led him to star in numerous films, some of which have been critically acclaimed, while others haven't quite hit the mark. Throughout his career, Evans has showcased a wide range of acting abilities, tackling various genres from action-packed superhero blockbusters to comedies and dramas. To help fellow fans navigate his extensive filmography, I decided to compile a list of his best and worst films, ranked according to critics and audience reception.
In discussing these movies, it's crucial to recognize that an actor's performance can be strong even in a less successful film, and vice versa. Chris Evans has proven time and time again that he is a versatile and talented actor, with memorable roles in films like Knives Out and Snowpiercer. So, without further ado, let's dive into the list to see which Chris Evans movies stand out as the best and worst of his career.
Chris Evans' Career Overview
In my opinion, Chris Evans has had an impressive and varied acting career. He started with small roles in television shows and gradually transitioned to the big screen. Although he's best known for his portrayal of Captain America in the Marvel Cinematic Universe, Evans has showcased his acting range by starring in comedies, dramas, and even independent films.
I've observed that early in his career, Evans took on a number of comedic roles, starring in movies like "Not Another Teen Movie" and "The Perfect Score." His charm and likeability made him a natural fit for these types of roles. However, it wasn't until his role as Johnny Storm in "Fantastic Four" that I saw him start to make a name for himself in the realm of superhero films.
His big break, without a doubt, came when he was cast as Captain America. As Steve Rogers, Evans has skillfully portrayed the super-soldier's noble, determined, and self-sacrificing personality, winning fans' hearts across the globe. During his time with Marvel, Evans has also taken on more serious and dramatic roles, such as in "Puncture" and Sunshine.
While he's enjoyed immense success as a superhero actor, it's important to note that Evans has also worked outside of the Marvel bubble. One of his standout roles in recent years was his portrayal of Ransom Drysdale in the mystery-comedy "Knives Out." His performance showed that Evans can excel in various genres and adopt a character completely different from Captain America.
In conclusion, Chris Evans has proven to be a versatile actor with a wide range of roles in comedy, drama, and action movies. Although most people know him as Captain America, it's essential to recognize his abilities beyond the superhero genre, proving he can shine in any role he takes on.
Best Chris Evans Movies
Knives Out
I thoroughly enjoyed Chris Evans' performance in the 2019 movie Knives Out. Directed by Rian Johnson, this murder mystery featured Evans as Ransom Drysdale, a charming but devious character. It showcased his versatility as an actor, stepping away from his superhero roles.
Snowpiercer
Another great Chris Evans movie is Snowpiercer, a 2013 post-apocalyptic film directed by Bong Joon Ho. In this film, I saw Evans taking on the role of Curtis Everett, a leader fighting for the rights of lower-class passengers aboard a train that holds the last remnants of humanity. This unique and thrilling film allowed Evans to demonstrate his acting range.
The Avengers
Chris Evans became a household name for his portrayal of Captain America in the Marvel Cinematic Universe. I particularly enjoyed his performance in The Avengers, where he perfectly embodied the role of the patriotic and moral leader of the Avengers team. This 2012 film directed by Joss Whedon was a massive hit and solidified Evans' status as a Hollywood A-lister.
Captain America: The Winter Soldier
I cannot talk about the best Chris Evans movies without mentioning Captain America: The Winter Soldier. Released in 2014 and directed by the Russo Brothers, this film stands out as one of the best installments of the Marvel Cinematic Universe. Evans' strong performance explored deeper aspects of his character, making it a memorable experience for me.
Gifted
In 2017, Chris Evans starred in the touching drama Gifted, directed by Marc Webb. Playing the character of Frank, a caring uncle looking after his child-prodigy niece, Evans showcased his ability to take on dramatic roles. This moving film was a departure from his previous action-packed roles, and I appreciated seeing the different side of his acting abilities.
Worst Chris Evans Movies
Fantastic Four
In my opinion, one of Chris Evans' weakest performances was in the superhero film, Fantastic Four. He portrayed the Human Torch, a member of the superhero team with the ability to control fire. The film didn't impress critics or fans, mainly due to its lackluster plot and weak character development. Despite this, Evans shines as the cocky and fun-loving Human Torch, showcasing his charisma, which would later land him the role of Captain America.
Playing It Cool
Playing It Cool is a romantic comedy with Chris Evans playing a cynical screenwriter who doesn't believe in love. Unfortunately, it has a generic and predictable plot that fails to offer anything new to the genre. Evans' charm couldn't save the film from its clichéd storyline and weak supporting characters.
Before We Go
Directed by Chris Evans himself, Before We Go is a romantic drama about two strangers who spend one night together wandering the streets of New York City. Despite Evans' charming performance alongside co-star Alice Eve, the dialogue and story seem forced, making it hard for the audience to get invested. The film received mixed reviews and is considered one of Evans' weakest movies.
The Loss of a Teardrop Diamond
Chris Evans starred in the period drama The Loss of a Teardrop Diamond, based on a previously unproduced screenplay by Tennessee Williams. Evans plays Jimmy, a handsome working-class man who gets caught up in a wealthy socialite's drama. However, the film doesn't quite do justice to Williams' original vision, and Evans' performance pales in comparison to his other roles. The movie was met with disappointment by critics and audiences, making it one of the low points in Evans' career.
Noteworthy Performances and Collaborations
In my exploration of Chris Evans' career, I found his performance as Lucas Lee in Scott Pilgrim vs. the World to be exceptional. Starring alongside Michael Cera, his role in this film showcases his comedic chops and stands out as one of his noteworthy non-MCU performances.
Speaking of the MCU, Evans' collaboration with Robert Downey Jr. in the Iron Man movies has been truly remarkable. Their on-screen chemistry and the bond they shared as Captain America and Iron Man helped define the Marvel Cinematic Universe.
Another great collaboration was with Scarlett Johansson in multiple MCU movies. Their on-screen dynamic has evolved significantly over the years, from adversaries in "The Avengers" to close allies in "Captain America: The Winter Soldier" and beyond, making their performances remarkable to watch.
In terms of rankings, Chris Evans has enjoyed critical acclaim in films such as "Snowpiercer" and "Knives Out," which scored high ratings on Rotten Tomatoes. As for his worst, "Playing it Cool" and "London" scored the lowest ratings on the same aggregate site.
Outside the MCU, Chris Evans has also showcased his range in the Fantastic Four movies, where he played the role of Johnny Storm, aka the Human Torch. In these films, he starred alongside Jessica Alba and Michael Chiklis, further proving his ability to work well within an ensemble cast.
I hope you find these noteworthy performances and collaborations indicative of Chris Evans' versatile acting skills and continued growth as an actor.
Conclusion
In my opinion, Chris Evans has had a diverse range of roles throughout his career. Among his best works, I absolutely loved him in Knives Out, where he played a cunning character with a dark twist. Another standout performance of his would be in the Marvel Cinematic Universe as Captain America. Evans excelled at portraying the wholesome, patriotic hero, and it's become an iconic role for him.
On the flip side, not every movie Chris Evans has starred in was a smashing success. For me, The Red Sea Diving Resort ranks pretty low on the list. The movie had an interesting concept but didn't end up delivering on its potential. Despite being rooted in a real-life event, it lacked the depth needed to connect with the audience.
Looking at the progression of his career, it's clear to me that Chris Evans is a versatile actor who can take on different genres. While some of his projects might not have been as well-received as others, there's no denying the impact he's had in the film industry. It's always a treat to see what roles he'll tackle next and how he manages to captivate audiences once again. Personally, I'm eagerly awaiting his upcoming projects, and I'm sure many other fans share the same excitement.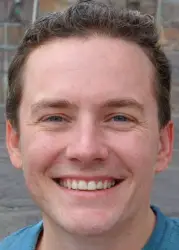 Latest posts by Max Roberts
(see all)