Cameron Diaz should be a fairly recognized name in most households, the model/actress has appeared in countless movies throughout the years.
Diaz has starred in gut-wrenching heartbreakers, belly-hurting comedies, and cozy Christmas movies. But which of these many different movies are worth the watch?
Keep reading to find out!
15. The Green Hornet (2011)
Director: Michel Gondry
Writers: Seth Rogen, Evan Goldberg
Starring: Seth Rogan, Christoph Walz, David Harbour
When the movie took a more comical take on superhero character, it's safe to say that there wasn't exactly the warmest reception.
Many non-hero fans loved the film and it will definitely have you laughing, however many criticized that it strayed away from its 60s show origin.
While it's worth a watch it's definitely last on my list, receiving just 44% on Rotten Tomatoes and a 5.8 IMDb rating.
14. Charlie's Angels (2000)
Director: McG
Writers: Ryan Rowe, Ed Solomon, John August
Starring: Drew Barrymore, Lucy Liu, Bill Murray
This movie is so iconic I just didn't have the heart to put it in last place. But unfortunately it's a close second. However, this is still a must watch.
The movie adaptation of the popular television series stars Diaz as the main role as the three girls fight crime.
It has a 68% Rotten Tomatoes review and a 5.6 IMDb rating.
13. Bad Teacher
Director: Jake Kasdan
Writers: Gene Stupnitsky, Lee Eisenberg
Starring: Jason Segal, Justin Timberlake, John Michael Higgins
In this belly-busting comedy, Diaz is as the title suggests a really bad teacher. Her character despises her job and makes no attempt to hide this fact.
The only fact that she even sticks around at the school is because of her overwhelming desire to pay for a boob job.
While this is one of my favorite comedies, its movie rating didn't rank massively high with just 45% on Rotton Tomatoes and a 5.6 IMDb rating.
12. A Life Less Ordinary (1997)
Director: Danny Boyle
Writer: John Hodge
Starring: Ewan McGregor, Holly Hunter, Delroy Lindo
This quirky romance film didn't quite hit the mark it intended to tone-wise, which is what ranks it a little lower on my list, but it's definitely worth the watch.
Two angels are sent down to earth to ensure that they can ensure a successful love connection. When Diaz's camera is kidnapped the angels follow her, but could she find love in the strangest of places?
A Life Less Ordinary had a 41% rating on Rotten Tomatoes, and a 6.3 IMDb rating.
11. My Best Friend's Wedding (1997)
Director: P.J Hogan
Writer: Ronald Bass
Starring: Julia Roberts, Dermot Mulroney, Rupert Everett
This film was probably the one that really sent Diaz into superstardom. Starring next to America's sweetheart, Julia Roberts, and winning over your audience is no straightforward feat and yet the actress managed it with ease.
In this film, Diaz is set to marry, but Julia Roberts's character will do everything it takes to stop the wedding and bag the man for herself.
This chick-flick classic has a massive 73% on Rotten Tomatoes and a 6.3 IMDb rating.
10. In Her Shoes (2005)
Director: Curtis Hanson
Writer: Susannah Grant
Starring: Toni Collette, Shirley MacLaine, Anson Mount
We all love a good chickflick, and chickflicks sure love Cameron Diaz.
In this movie Diaz plays the crazy and happy-go-lucky sister beside Collette who plays a much quieter stratelaced sister. However, the dynamics of the duo are put to the test when their Grandmother enters.
In Her Shoes has a 74% Rotten Tomatoes review with a 6.5 IMDb
9. The Holiday (2006)
Director & Writer: Nancy Meyers
Starring: Kate Winsley, Jude Law, Jack Black
Are you even doing Christmas right if you don't settle down with a comforter and a nice mug of hot chocolate to watch everybody's favorite seasonal romcom?
In this movie, you'll watch as two women with wounded hearts decide to trade homes for the holidays. However, you often find love as soon as you stop looking for it.
This is the perfect film to warm your heart and soul in those bitterly cold winter months. It has a 50% score on Rotton Tomatoes and a 6.9 IMDb rating.
8. Vanilla Sky (2001)
Director & Writer: Cameron Crowe
Starring: Tom Cruise, Penelope Cruz, Kurt Russell
Whatever genre you're in the mood for, this movie will cover it. It's mystery, thriller, drama, and comedy all rolled into two hours and fourteen minutes of footage.
This is one romantic rollercoaster ride in the adaption of the Spanish movie 'Abre Los Ojos.'
Diaz plays the role of a woman who will do just about anything for love. The movie reached 42% on Rotten Tomatoes and had an IMDb of 6.9.
7. The Mask (1994)
Director: Chuck Russel
Writer: Mike Werb
Starring: Jim Carrey, Peter Riegert, Amy Yasbeck
All the way back in 1994, it's hard to believe that we'd never seen Diaz on the screen before. But starring alongside hilarious comedian Jim Carrey is a great way to start.
This movie is a superhero gone-comedy film that will leave you in tears for good reasons.
This has a massive 80% Rotten Tomatoes rating and a 6.9 IMDb.
6. There's Something About Mary (1998)
Directors: Bobby Farrelly, Peter Farrelly
Writers: Ed Decter, John J. Strauss, Peter Farrelly & Bobby Farrelly
Starring: Ben Stiller, Matt Dillon, Lee Evans
This hilariously funny comedy will leave you with sore ribs. Diaz shines as this beautiful and quirky girl that all the boys can't get enough of. And the actress's portrayal of Mary is absolutely impeccable. This is probably why she won several awards for the role.
This film has a massive 83% on Rotten Tomatoes and has a 7.1 IMDb rating.
5. My Sister's Keeper (2009)
Director: Nick Cassavetes
Writer: Nick Cassavetes & Jeremy Leven
Starring: Abigail Breslin, Sofia Vassilieva, Alec Baldwin
Get the tissues at the ready for this tear-jerker, you'll need them from the opening scene up until the credits roll.
Diaz plays the mother to both Kate and Anna. Kate is gravely ill, and Anna was conceived as a marrow donor to save her. But when Anna grows tired of the endless surgeries that keep her sister alive, she sues her parents for the rights to her own body.
The decision tears the family apart and the themes of love, life, and loss are explored throughout.
This movie has a 48% Rotten Tomatoes rating and a 7.3 on IMDb.
4. Fear And Loathing In Las Vegas (1998)
Director: Terry Gilliam
Writers: Terry Gilliam, Tony Grisoni, Alex Cox & Tod Davies
Starring: Johnny Depp, Denicio del Toro
While Diaz's role in this is not by any means major, the movie is definitely worth watching. Raoul Duke and Dr. Gonzo take a drive through the desert to Las Vegas. In the trunk?
A suitcase full of drugs. But as the pair start to consume the goods in the case, things start to get a little out of hand.
This has a 49% Rotten Tomatoes rating and a 7.5 on IMDb.
3. Gangs Of New York (2002)
Director: Martin Scorsese
Writers: Jay Cocks, Steven Zaillian, Kenneth Lonergan
Starring: Leonardo DiCaprio, Daniel Day-Lewis, John C. Reilly
This movie really cleverly shows the issues with 1800s gang warfare. Any Scorsese film is usually worth a watch, and it also stars a pretty incredible cast. And although it did not win, it was nominated for a huge 10 oscars.
Diaz plays a pickpocketer that ends up part of a love triangle with the two male leads. The movie received a 72% Rotten Tomatoes rating and a 7.5 on IMDb
2. Being John Malkovich (1999)
Director: Spike Jonze
Writer: Charlie Kaufman
Starring: John Cusack, Catherine Keener, John Malkovich
If you're looking for a great film that's a bit whacky and unlike anything you've watched before then you'll want to give Being John Malkovich a go.
In this film, characters find a portal that allows them to enter the mind of John Malkovich.
Diaz gives a brilliant performance in this movie and even won a Golden Globe for her performance. The movie has a 94% Rotten Tomatoes review and a 7.8 IMDb
1. Shrek (2001)
Directors: Andrew Adamson, Vicky Jenson
Writers: Ted Elliot, Terry Rossio, Joe Stillman & Roger S.H. Schulman
Starring: Mike Myers, Eddie Murphy, John Lithgow
Diaz voice acts one of Disney's favorite most unconventional Princesses in Shrek. As far as Disney goes, Shrek must be one of the ultimate top favorites, focusing on inner beauty as opposed to outward beauty.
Princess Fiona is looking for her Prince Charming to come and break her ogre curse, but soon falls in love with our ogre-protagonist Shrek.
Shrek has a massive 88% on Rotten Tomatoes and a 7.9 IMDb rating.
Final Thoughts
As you an see Diaz is a very versatile actor, from gang films, to tear jerkers, to chick-flicks, to childrens films, she has done it all. You definitely want to make sure you watch each movie on the list, though My Sister's Keeper is by far my favorite.
Let me know which Diaz movie is your favorite!
If you liked this article, you might enjoy our post on '10 Unforgettable Chris Rock Movies Worth Seeing'.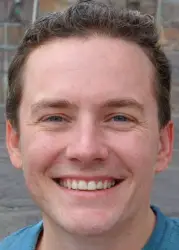 Latest posts by Max Roberts
(see all)