The highly anticipated release of The Little Mermaid, the 2023 remake of Disney's beloved 1989 classic, has finally arrived. With a fresh spin on Ariel's underwater adventures, fans are flocking to theaters to witness the magic. However, the question remains: Is there more to discover after the movie ends? In this article, we delve into the existence of post-credit scenes in The Little Mermaid and what viewers can expect.
Are There Post-Credit Scenes in The Little Mermaid?
To put it simply, no, there are no post-credit scenes in The Little Mermaid.
While the inclusion of mid- or post-credit scenes has become a popular trend in pop-culture content, largely influenced by the Marvel Cinematic Universe (MCU), the producers of The Little Mermaid, being under the same Disney banner as the MCU, have made the creative decision not to include any additional footage. Therefore, viewers can leave the theater as soon as the credits begin to roll. However, it is still worth acknowledging and appreciating the hard work of everyone involved in bringing this enchanting film to life.
A Departure from Disney Classic Remakes
Disney's classic live-action remakes have often incorporated post-credit scenes to enhance the storytelling experience. For instance, in 2010's Alice in Wonderland, viewers witness the spectacle of dead flowers blossoming as the sun rises. Its sequel, Alice Through the Looking Glass, features the March Hare bidding farewell with the words, "Time to go!" Christopher Robin, directed by Marc Forster, treats the audience to the delightful sight of Richard M. Sherman singing "Busy Doing Nothing" on a beach while Pooh, Piglet, and their companions sunbathe. In the 2019 adaptation of Aladdin, the credits roll while showcasing the weddings of Aladdin and Jasmine, as well as Genie and Dalia. Similarly, 2021's Cruella concludes with the titular antiheroine gifting two Dalmatian puppies to Roger and Anita, serving as inspiration for Roger's iconic "Cruella de Vil" song.
Typically, post-credit scenes serve the purpose of setting up sequels or interconnecting storylines within the same universe, as seen in the case of the MCU. Currently, The Little Mermaid does not appear to align with these categories. However, it is important to note that plans can always change, especially based on the movie's success at the box office.
The Little Mermaid and the Lack of Post-Credit Scenes
In summary, viewers of The Little Mermaid can rest assured that there are no post-credit scenes to await after the movie concludes. While the absence of additional footage may be disappointing for those accustomed to the trend, it is an artistic choice made by the producers, allowing the film to stand on its own. So, after enjoying this fresh take on Ariel's captivating tale, feel free to leave the theater and cherish the collective effort that went into making The Little Mermaid a cinematic masterpiece.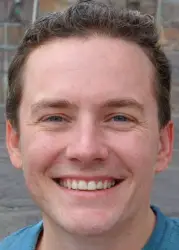 Latest posts by Max Roberts
(see all)