Fury (2014) is by far David Ayer's best effort yet. Masterfully shot with a star-studded cast of likable names, Fury paints a hard-hitting picture of World War 2 that delivers poignant "brothers in arms" camaraderie as much as explosive tank-on-tank action. 
Across its 135-minute runtime, no scene feels slow or uneventful thanks to great on-screen chemistry from Brad Pitt, Shia LaBeouf, Jon Bernthal, Logan Lerman, and Michael Peña, who all bring their own unique presence to each small and loud scene.
It's this visually entertaining brotherliness mixed with tense battle scenes and room-shaking sound design that makes Fury a must-watch for war movie enthusiasts and fans of the cast, as it overall manages to deliver plenty of thrills without glorifying war or violence.
A Brutal And Messy Portrait Of World War 2
Fury is brutal, bleak, and messy – a combination that doesn't shy away from the reality of war.
For much of the 135-minute runtime, David Ayer presents his self-written script through faded greens, browns, and grays, which fully set the tone of the movie from scene one.
There is no shortage of heart-pounding action in Fury, and in no way does any action scene feel drawn out or repeated.
The struggle of tactical tank warfare is accurately presented throughout, culminating in a gripping 300-style showdown that puts the five main characters in an edge-of-your-seat final battle against all odds.
Ayer opted for still as opposed to shaky cinematography for Fury, and it's this locked-in, sometimes claustrophobic feel that puts viewers in the tank, in the center of the action.
Paired with impressive sound design, the well-directed action makes it easy for viewers to get invested, even for some who don't rate war movies among their favorite genres.
Great Chemistry And Camaraderie From A Star-Studded Cast
Perhaps where Fury shines the most is through its star-studded cast of likable names that deliver superb on-screen chemistry from start to finish.
The casting department did well to bring together Brad Pitt, Shia LaBeouf, Jon Bernthal, Logan Lerman, and Michael Peña, who you'd honestly believe to be real-life friends.
What makes the camaraderie work is the charisma and relatability of the characters – especially for male viewers.
From the hard-nosed Don "Wardaddy Collier (Brad Pitt) to the mousy, battle-hesitant Norman "Machine" Ellison (Logan Lerman), each character brings something unique, resulting in a colorful main cast that effortlessly bounces off one another.
As a bonus, there is some character development for viewers to look forward to, particularly towards the final quarter as the plot takes the five-strong group to a point of no return.
It's here that the characters show their true selves despite first impressions, creating an ending to Fury that's as emotionally investing as it is action-packed.
Despite Its Emotional Value, Fury Doesn't Glorify War
It's fair to say that Fury boasts several scenes to make viewers both cheer and weep, largely due to the emotional investment that this movie does so well to generate in its family-like group of characters.
But despite its most emotionally evocative scenes, Fury does well to avoid glorifying war and violence – a trap that many war movies fall into. 
This is thanks to Ayer's bleak and raw depiction of World War 2, as well as the "conscientious objector"-leaning character of Norman "Machine" Ellison, played by Logan Lerman, who offers a much-needed contrast to the fearless, battle-hardened roles played by Brad Pitt and Jon Bernthal.
Upon first glance at the movie poster or trailer, Fury definitely gives off the sense of being a "man's movie" glorifying brotherhood in battle – but this couldn't be further from the case.
In some ways it's more of a drama movie than an action movie, something that gives Fury long-lasting appeal to stand alongside some of the greatest war movies made. 
A Final Message That Stays
It's clear, almost from the start, that the driving themes of Fury are brotherly friendship and family, as well as the loyalty and sticking together-ness that comes with these relatable emotional pillars. 
Like every war movie, Fury also delivers a message of perseverance in seemingly insurmountable hardship, and this only becomes more apparent as the movie marches towards its melancholy yet gripping final act.
It's fair to say that Fury thoroughly presents its main themes—of brotherhood, friendship, and family—in a way that effectively hammers home its final message of perseverance.
It's obviously a message that doesn't only apply to war, lingering long after the credits are done rolling. 
Final Verdict
Despite what some might understandably assume, Fury is not a man's movie glorifying brotherhood in war.
It's a bleak, brutal, and raw depiction of World War 2, with a powerful message of perseverance that makes Fury as much a drama as it is an action movie.
Still, fans of action would not be disappointed by what is easily Ayer's best directing effort yet.
Fury accurately showcases the struggles of tactical tank warfare, culminating in a melancholy yet gripping final showdown, topped only by a colorful cast of characters who deliver believable on-screen chemistry from start to finish.
If you liked this article, you might enjoy our post, 'Danny Collins Movie Review'.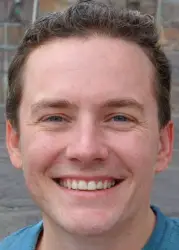 Latest posts by Max Roberts
(see all)