Everybody loves a good deal, discount, or freebie. You can't convince me you're not lying if you say you don't.
Who doesn't want to be rewarded for being a good customer? I certainly do. That's why I've meticulously studied Movie Theatres reward programs from across the USA, to find the best membership programs going.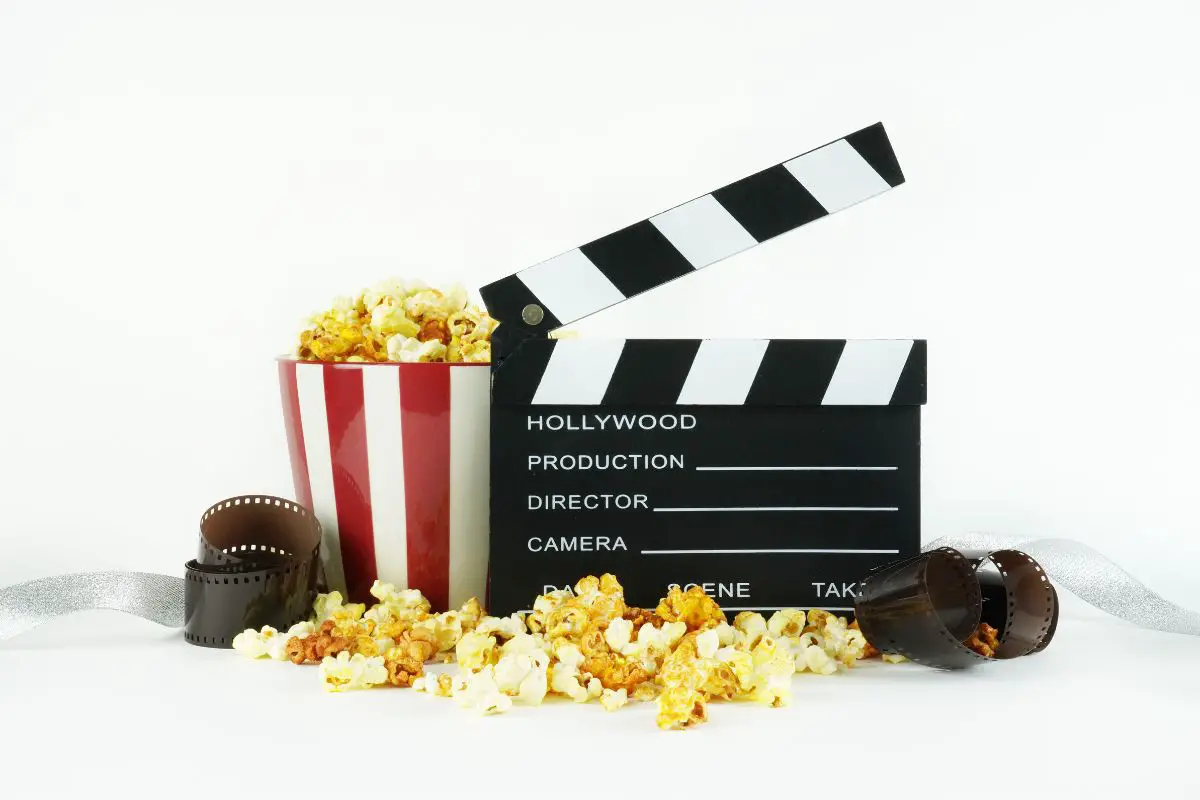 And I'm going to share everything that I found with you lovely people. I've categorized different kinds of reward systems so let's get to it and see which movie theatres are the winners.
1. Best Overall Movie Theatre Reward Program
So who is our all-rounder? The one that generally just blows me away?
It's a tie.
AMC Stubs Premiere and Fandango VIP are my winners here. And the reason that they both take the top spot is because of their synergistic relationship.
Yes, that's right, your paid AMC Stubs Premiere program waives cuts costs on Fandango.com. And when you purchase Fandango you'll be able to earn free movies in half the time!
It does cost a yearly fee of $15 to sign up for Stubs Premiere, however, considering the free rides you'll get on your birthday as well as your waived fees for Fandango, it is more than worth the money.
AMC Stubs Premiere Benefits
You get quite a fair amount of points per purchase
Birthday presents – free popcorn (large) and fountain drink
Online ticketing fees waived
Points valid for 2 years from your last activity
AMC Stubs Premiere Cons
Fandango VIP Benefits
You can use 2 rewards programs at once
You'll earn $5 per 4 movie tickets
Loads of promotions throughout the year
Rewards can be used on movie tickets or FandangoNow streaming
Fandango VIP Cons
You only have 21 days to claim your $5 reward
2. Best Small-Chain/Regional Rewards Program
The winner for this category is definitely Showcase Starpass.
Showcase Starpass Benefits
You will earn a free ticket with every $100 that you spend
Birthday present – free popcorn — Happy birthday!
You'll get a $2 discount every Tuesday
One same-day free refill on large popcorn and soft drinks
No service fees for tickets purchased online
Showcase Starpass Cons
Points expire within 9 months.
Then our runner-up for this category is Flagship Film Fanatic Club(FFFC.)
FFFC Benefits
You will earn a free ticket with every $75 that you spend
75-point ticket comes with a gratis refill for your annual Premium popcorn pail
FFFC Cons
Not many membership rewards.
No birthday gift
3. Best For Avid Movie Fans (Watch 20+ Movies A Year)
If you're a serial Movie Theatre junkie, then you really should be ensuring that you have a rewards program where you're going to reap decent rewards for the amount that you are spending.
A monthly-fee program would probably benefit you, but should you want to keep your budget lean, here are a few other options for you.
The winner of this category is definitely Regal Crown Club.
Regal Crown Club Benefits
You earn more points, the more movies you see.
Receive an additional 1000 points a visit when you break the 20 movies threshold
Almost weekly new deals and discounts
Regal Crown Club Cons
Points are only valid for 12 months
Coming in at second place for this category is Alamo Drafthouse
Alamo Drafthouse Benefits
Birthday Present – Free ticket on your birthday
Birthday Present – Free popcorn & soda
Some buy-one-get-one-free deals
Invitations to advanced screenings
Good quality
Alamo Drafthouse Cons
No massively exciting deals
4. Best For Concession Perks
Coming in at first place in this category is definitely Marcus And Movie Tavern Magical Movie Rewards (MMTMMR).
MMTMMR Benefits
Endless fountain drinks refills for nothing
Get tickets for just $5 on Tuesday…and some free popcorn!
Monthly deals for concessions, food, and beverages
MMTMMR Cons
Points are only if you are active within 6 months
Then our runner-up is B&B Theatres Backstage Pass.
B&B Theatres Backstage Pass Benefits
Free extra small popcorn (or discounts on larger sizes) plus $5 tickets on Tuesday
Free refills on popcorn and soda
Points can be used towards gift cards and alcohol
Birthday Present – Concession Combo
B&B Theatres Backstage Pass Cons
Really bad points to redemption ratio
5. Best Movie Rewards Club For Free Tickets
The winner of best free tickets is one hundred percent Bow Tie Cinemas Criterion Club Gold (BTCCCG)
BTCCCG Benefits
Birthday Present – A ticket for nothing!
Gratis passes to Movies & Mimosas
Insomnia Theatre Screenings for free
BTCCCG Cons
There is a $20 yearly fee
And our runner-up is Alamo Drafthouse
Alamo Drafthouse Benefits
Birthday Present – Free ticket on your birthday!
Minimum of 2 free ticket invites per year
Alamo Drafthouse Cons
There isn't a points system where you can earn any extra free tickets
6. Best For Popcorn Lovers
The winner of this award is…Harkins My Rewards With Popcorn Perks (HMRWPP)
HMRWPP Benefits
Free medium popcorn with every movie
$5 for every 200 points
Birthday Present – $5 added to your account
Exclusive access to special events
HWRWPP Cons
Not many other rewards/perks
Costs $30 per year
Need to go 6+ times for it to be worth the money
And the runner-up is…Annual Refillable Popcorn Buckets
Now, this isn't actually a specific movie theatre rewards program. But pretty much all main chains offer something similar.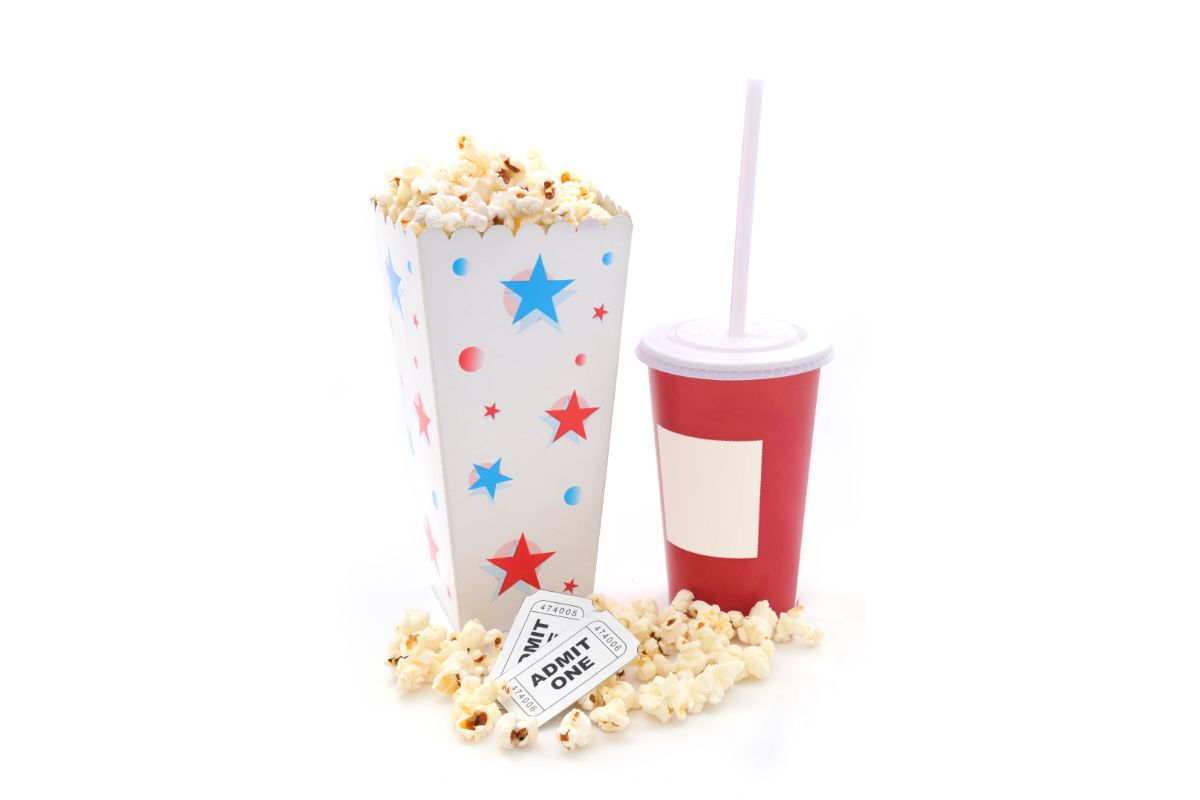 Annual Refillable Popcorn Bucket Benefits
Purchase a bucket at a price of approximately $20-$25 and refill each time for just $5.
Annual Refillable Popcorn Bucket Cons
Not worth the money if you usually only eat small/medium sizes
Easy to lose/misplace the bucket
7. Best Theatre Loyalty Program With Most Free Stuff
The winner for most freebies is Goodrich Quality Rewards.
Goodrich Quality Rewards Benefits
Two free popcorns per year
Free admission for you and 5 others for morning movie series films
15% off concessions anytime
30% off concessions between 4-6 pm
Best value for points to concessions conversion
Goodrich Quality Rewards Cons
2-year expiry on all points
And our runner-up is Marcus And Movie Tavern Magical Rewards (MMTMR)
MMTMR Benefits
Soft drink free refills
Free popcorn & $5 tickets every Tuesday
No online ticket fees
MMTMR Cons
6-month expiry on all points
8. Very Worst Reward Loyalty Program
Are absolute loser for a rewards program is definitely AMC Stubs Insider
This is where I would typically list the benefits and the cons, but honestly, I'm not sure that it's even worth the time it would take to type the benefits. There really aren't that many at all.
This program is free and I'm still not sure I can say that it's worth even bothering to set up. You'll get some free popcorn to munch on your birthday and that's about as exciting as it gets.
You have to spend a whopping $500 before you'll earn enough points to redeem a free movie ticket, which is just ridiculous.
Personally, I think this rewards system is only in place to make the Stubs Premier program look more appealing.
And then for our runners-up, we have 3 movie theatres tying for runner-up last place and those are: Premiere Cinemas Rewards, Harkins My Rewards, And Studio Movie Grill Access.
Again, I'm going to type this out rant-style rather than doing a benefits and cons section, because they really don't have all that much going for them.
Premiere Cinemas Rewards – So this reward system doesn't even let you earn points for any of your tickets, it's just concessions. This might not be all that bad if it wasn't for the fact there are also no other perks.
Harkins My Rewards – Hawkins ratios for points only last 6 months, and that might be permissible, but due to the terrible point ratio rates, it'll take you that long to gain enough to actually purchase anything.
Studio Movie Grill Access – Very similarly to our first-place loser AMC, Studio Movie Grill Access' free program is just utterly terrible, and I'm pretty sure this is done just to encourage you to upgrade to the paid membership.
Final Thoughts
Hopefully, from reading this article, you should have a sound understanding of some of the USA's most notable movie theatre rewards programs.
I tried to be as extensive as possible with my reward categories because obviously we are all different, and may have different perceptions of good value.
But from best freebies to best popcorn deals, to best concessions you should now be able to find the perfect rewards system for you.
All the rewards systems have advantages and disadvantages and it's about finding what best suits your movie needs.
You'll need to take into consideration how often you go to the movies, how often you spend on food and beverages, and how important your point to pennies ratio is.
I'd sign up for all of the free rewards systems because I suppose some type of perk is better than no perk at all.
Whichever rewards program you choose, I hope you make the most out of your money. Happy movie watching!
If you liked this article, you might enjoy our post, 'Can I Rent A Movie Theater?'.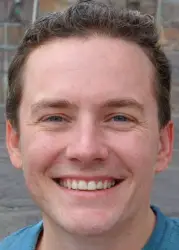 Latest posts by Max Roberts
(see all)