Ben Stiller is an American comedy legend and a Hollywood actor. He writes, directs and produces. As a result of this he is a defining figure in some of the best and funniest movies to grace the big screen.
He is best known for his comedic flair but he has also taken on some serious roles over the years.
Stiller is a comedy genius and a fantastic artist, many of the risks he takes have paid off and we have been rewarded with some of the most lovable, memorable and intense cinematic experiences.
His track record is full of gems, but which are the best? Well if you need a list before embarking on a Ben Stiller marathon we have got you covered.
10. Meet The Parents
Meet the Parents was a film with a very simple premise. A neurotic, recently engaged male nurse with the unfortunate name of Gaylord Focker moves to the suburbs of Long Island with his fiancee to meet her parents.
The film had a large well known cast along with Ben Stiller with such people as, Robert De Niro, Owen Wilson and Blythe Danner, the film was a comedic masterpiece.
Actors like De Niro who is not known for being in comedies is hilarious throughout the film playing a former CIA father in law.
Stiller's slow meltdown through the course of the film is the face of constant setbacks and being humiliated is portrayed brilliantly.
The film made in the year 2000 made over $300 million at the box office and launched two sequels with neither reaching the height set by the original.
9. Reality Bites
There are few movies more full blown 90s than Reality Bites. Stiller directed the 19934 film that centers around a group of recent college graduates attempting to find their own way in the world.
They are forced to deal with sexuiality, AIDS, unemployment and the pressures that come with adulthood.
"Stay" by Lisa Loeb became a huge hit after being used on the movie's soundtrack, at the time she was a relatively unknown and unsigned artist at the time of the film's release.
The film also made another popular song have another run in the charts. Knack's 1979 hit "My Sharona" was brought back into the spotlight thanks to the song.
Finally, the movie helped to make Ben Stiller a major MTV player just a year after the cancellation of The Ben Stiller Show.
8. Heavyweights
Before Judd Apatow became a well known presence in Hollywood he was a screenwriter creating scripts for films such as 1995s Heavyweights.
The film is based around a fat children's camp that is taken over by an insane fitness guru played of course by Ben Stiller.
Kenan Thompson stars as one of the kids in the camp and Paul Fieg who would later famously create the brilliant 'Freaks and Geeks' plays a role in the movie.
If you were a 90s kid then you probably would know this move off by heart. If you were not then then there is a very large possibility that you have never heard of the film.
7. Permanent Midnight
Who remembers Alf? The sitcom from the 80s all about an alien who comes to Earth from the planet Melmac who lives with a family in California, it included writer Jerry Stahl.
The man was very self destructive and had a severe addiction to heroin. This sounds like a bizarre plot for a film but in 1998, Ben Stiller portrayed Stahl in the bizarre movie named 'Permanent Midnight.'
The film would receive mixed reviews from critics and the public alike, this lead to limited theatrical releases. However the film has aged rather well and now has a devoted fan base who love to speak about and spread the movie to new audiences.
6. Zoolander
There are not many films that begin as skits on the VH1 Fashion Awards, but Stiller makes the character such a hilarious depiction of the long gone TV specials of the mid 1990s he felt compelled to turn the skit into a full feature length film.
'Zoolander' hit the big screen only a few weeks after the tragedy of 9/11 and initially it could have been seen as awful timing for a goofy comedy to be released right as the country was mourning.
However, people flocked to the cinema as they were desperate for a distraction from what happened.
The film grossed well over $60 million at the box office and the film took on new life after it was released on DVD. In fact a sequel is planned to be released soon introducing a new generation to Zoolander.
5. DodgeBall: A True Underdog Story
Perhaps the most infamous Ben Stiller film. Dodgeball sees a group of misfits teaming up to compete against a team of strong brawly elites in a sporting match, the idea is hardly a new concept but Stillers charm manages to make the film compelling.
The owner of a rundown gym needs to raise fifty thousand dollars in just thirty days to save his establishment.
Fortunately for him there is a large dodgeball tournament in Las Vegas where the prize as you probably could guess. Fifty thousand dollars.
Ben Stiller plays a psychotic owner of a rival gym that competes against him. The film was a surprise hit and grossed $167 million with a sequel that many consider long overdue currently reportedly in the works.
4. The Royal Tenenbaums
The success of Wes Anderson's 'Rushmore' gave him the option to make whatever film he would want to make. He opted to make a major ensemble movie about a family of former child prodigies who are struggling to live a normal life as an adult.
Ben Stiller plays Chas Tenenbaum who is a genius that can not get over the tragic death of his wife. It is a film that only gets better with repeat viewings and much like 'Rushmore' was well accepted by the critics.
3. There's Something About Mary
Before starring in 'There's Something About Mary' Ben Stiller's career had had some ups and downs, but after the incredible success of the Farrelly brothers gross out comedy his career would never be the same again.
Stiller would from then on be able to freely choose his pick of roles in upcoming major comedies, and soon after he starred in 'Meet The Parents' and plenty of passion projects like 'Zoolander' were being greenlit.
The movie was a high watermark for the Farrelly brothers and since then they have struggled to regain the magic that was 'There's Something About Mary.' They could truly never top the "hair gel" scene.
2. The Secret Life Of Walter Mitty
James Thurber's 1939 short story based around a sad, middle aged man with an amazing family life was then adapted into a movie in 1947 with Danny Kaye. It came close to being remade with Jim Carrey in the title role almost 50 years later.
The project would ultimately fail to be made but Ben Stiller would finally in 2013 create a new contemporary adaptation.
This time around Mitty was working for the photo department of Life magazine when he was forced to travel to a far off corner of the world to track down a lost negative. Still both directed and played the lead role with the film grossing $188 million.
1. Tropic Thunder
Tropic Thunder is a very controversial but popular movie, Ben Stiller managed to convince Robert Downey Jr one of the most reliable actors in Hollywood at the time to wear blackface.
He also managed to get Tom Cruise to wear a fat suit and a ball cap whilst playing a stereotypical Jewish film executive.
Those decisions could have been career ending for both actors but the movie is so hilarious that very few people made a deal of those issues.
The movie is about a group of privileged actors shooting a movie about the Vietnam War when they find themselves in the middle of the actual war.
The film was so popular that Ben Stiller who had a minor role in the film is still incredibly memorable as Simple Jack. He played a mentally challenged child named Jack.
The parts we do see of him are some of the funniest scenes in the movie and they manage to make the comedy somehow even more anti politically correct and offensive.
Final Thoughts
There we have the definitive list of amazing Ben Stiller films for you to sit and binge watch whenever you want.
We even missed some other greats that just missed the cut to go on the list, this includes my personal favorite Stiller film 'Night At The Museum.' If you have never heard of it, imagine Toy Story but in a museum.
No matter which films you watch you are guaranteed to have a great time so go out get some popcorn and other snacks and enjoy some incredible cinema.
If you liked this article, you might enjoy our post on '10 Amazing Ben Affleck Movies Worth Your Time'.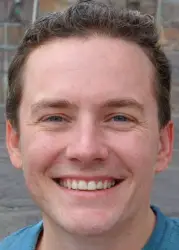 Latest posts by Max Roberts
(see all)