Did you enjoy Monsters, Inc.? This 2011 animated movie is considered a fan-favorite classic. But is Monsters University, a prequel to Monsters, Inc. any good or is it a roaring nightmare? Let's find out!
Monsters University was first released in 2013. It stars Billy Crystal and John Goodman as Mike Wazowki and Sulley, who resume their roles from Monster, Inc.
Acting as a prequel, this movie is set before the original. Steve Buscemi also returns as Randall Boggs.
The film follows Mike (Crystal) as he attends Monsters University to become a professional Scarer.
There, Mike meets James P. "Sulley" Sullivan (Goodman) and the two characters form a bitter rivalry to become the top Scarer.
Notable additions to the cast include Joel Murray, Helen Mirren, Nathan Fillion, Alfred Molina, and Sean Hayes.
Trying to follow the success of an original movie can be a monstrous task. But does Monsters University hold up to the much-loved Monsters, Inc?
Our Review
The Good
The animation is also amazing.  Pixar is renowned for its stunning and high-quality animation. Monsters University is so beautiful that it's hard to take your eyes away from the screen.
The monsters look incredible, representing the perfect balance between cute and sufficiently scary.
The jaw-dropping animation style has such a timeless vibe. The character models are a particular stand-out, with so many unique-looking monsters. 
Crystal and Goodman also provide a voice-acting masterclass throughout this movie. They offer dynamic voices that give life to these characters. 
The relationship between Sulley and Mike is also a highlight of the movie. Seeing how these two best friends started out as complete opposites is incredibly interesting.
Mike begins as a nerdy monster who dreams of being a scarer, despite not being overly scary. In contrast, Sully is a natural scarer and jock.
We enjoyed getting to see these two go from hating one another to forming a close friendship.
Aside from Mike and Sully, many of the supporting characters were tons of fun. It's great to see the diverse range of wacky monsters at the university.
In particular, the members of the Oozma Kappa fraternity were extremely enjoyable to watch. 
Helen Mirren is an acclaimed actress. Her addition to this cast is ingenious, playing a somewhat antagonistic role. Unsurprisingly, she is a stellar voice actress.
Mirren plays Dean Abigail Hardscrabble, the head of the university's Scarer program. She's a perfectly intimidating character who puts these monsters through their paces.
Though Monsters University may not be on the same level as some of the most iconic Pixar movies, such as Toy Story, Ratatouille, WALL-E, and The Incredibles, it can nonetheless stand alongside them as a well-constructed movie.
Monsters University fairs well when compared with other Pixar sequels and prequels, namely Toy Story 2, Finding Dory, Incredibles 2, and Cars 2.
So if you appreciate any of these sequels, you will likely enjoy watching Monsters University.
We also really like the marvelous message of this movie, which encourages people to make friends with people that are often considered underdogs or who don't fit in at school.
This is a sensational lesson to teach kids and it does it effortlessly. 
The Bad
Unfortunately, Monsters University lacks the creative originality of the first film. Instead, it relies on school and sports-based cliches that feel very tired. 
Additionally, there is sometimes too much of a focus on the plot, giving the characters limited room to develop.
This becomes even more true later in the movie. It becomes so plot-focused that few other elements are given space to breathe.
Also, though Monsters University has some moments of genuine comedy, we wish that the movie could have been funnier. While these jokes are sure to please young viewers, they may not land with everyone.
Should You Watch Monsters University?
Monsters University is perfect for kids of all ages. Most kids are sure to find its many gags hilarious. If your kid enjoyed Monsters, Inc., they are sure to at least find this prequel watchable.
Moreover, Monsters University will prove bearable for parents, which is sadly not true of all animated kid's movies.
As a result, if you are searching for a movie that you can watch as part of a family cinema night, Monsters University is an outstanding option. 
Due to the young target demographic, Monsters University may not be suitable for older viewers.
Plus, if you aren't remotely interested in discovering how Mike and Sulley formed their iconic friendship, you likely won't find the narrative very engaging.
Final Thoughts
Though Monsters University is never quite able to reach the heights of the original movie, it is nonetheless a worthwhile watch.
There are some decent laughs in this movie. Not to mention, it's charming enough that parents can easily sit through Monsters University with their kids.
We give Monsters University 4 out of 5 stars.
If you liked this article, you might enjoy our post on 'Begin Again Movie Review'.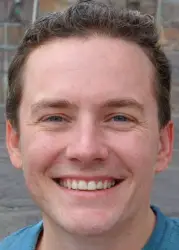 Latest posts by Max Roberts
(see all)