Dirt biking is one of the most exciting sports out there, though it's also very dangerous. There is plenty of thrill from watching somebody dirt biking, because of the extreme speed and the high risk of injury.
This is what makes dirt biking a great focus for movies, because it instantly adds a whole lot of tension and excitement whenever the dirt bikes are racing.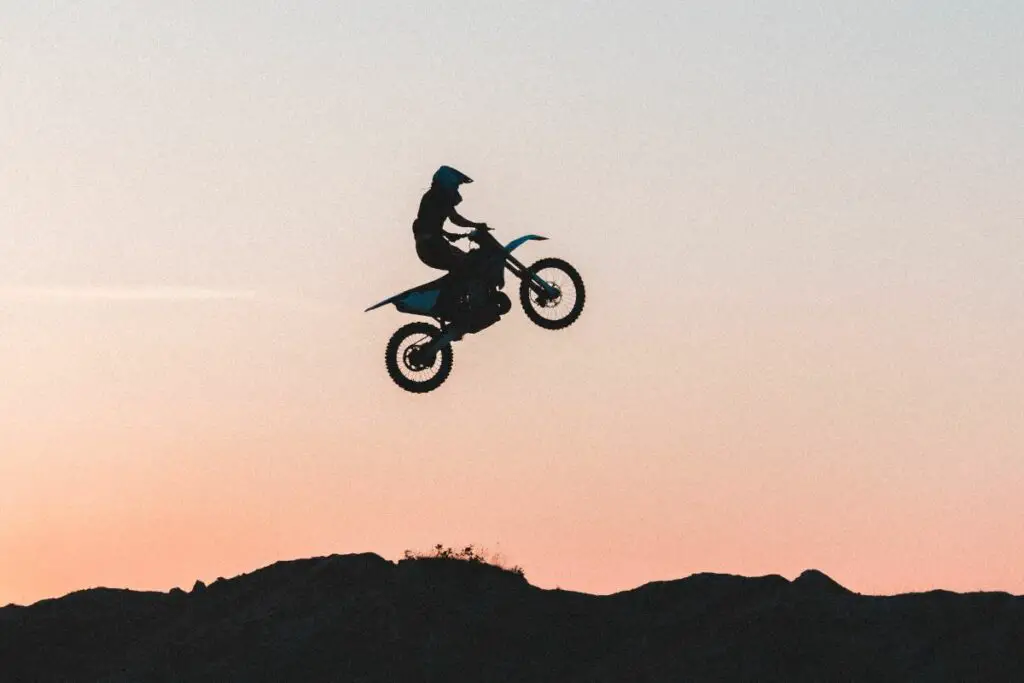 For this reason, there are plenty of different movies that are all about dirt biking, with loads of fantastically exciting scenes of high-tension racing. 
In our guide below, we've got the 15 best dirt bike movies that you can't miss. Whether you're a dirt biker yourself, or you just like to watch the dirt biking from a distance, it's guaranteed that you'll enjoy the thrills and races of these dirt biking movies. 
Supercross (2005)
We're beginning this list of the best dirt bike movies with one of the slickest and most fun picks. 
One of the biggest thrills you can get in dirt bike movies, besides the actual scenes of extreme racing, is the element of competition.
When there's a rival set up against our main character, we want them to succeed at all costs. This adds a whole load of extra tension to the racing scenes, because the results matter to us so much. 
"Supercross" takes that further, with the competition being between two brothers, K.C. and Trip. When K.C. is offered a sponsorship while Trip isn't, a bigger rift grows between the dirt biking brothers.
However, when Trip gets injured, the brothers come together and make sure that K.C. can beat one of the biggest champions.
It's a sweet premise and there's plenty of exhilarating dirt bike action to watch.
Dust To Glory (2005)
This dirt bike movie is much more intense than many others for one simple reason: it's a documentary. Knowing that this is all real footage, and not safer Hollywood stunts, makes the dirt bike footage in this movie much more nerve-wracking – because it could all go wrong and have real injuries. 
On top of that, this documentary focuses on the Tecate SCORE Baja 1000 race in Mexico. Why is this notable? Well, this particular race has a reputation as being the most dangerous race in the entire world. 
This is down to the incredibly harsh terrain that the racers have to negotiate, which is filled with massive deserts, nasty cacti, and the metal shells of old vehicles. Oh, and it's a 24 hour race, too. This means that the competitors have to show extreme endurance as well.
The documentary puts you right in the place of the dirt bike racers, feeling all their thrills and chills. 
Bennett's War (2019)
This is an inspiring movie all about a war veteran who becomes a dirt biking professional. 
He decides to pursue motocross because his father is behind on his mortgage, and needs immediate financial help. This makes the dirt bike racing even more emotional, because there's high stakes rolling on it with his father's stability.
It's an exciting and heartwarming movie with plenty of thrilling dirt bike action.
Torque (2004)
This is a dirt bike classic! Rather than being a straight up typical depiction of the dirt biking world, this is a crazy action thriller with a suitably insane plot.
The movie is about Cary Ford, a dirt biker, who is wrongly accused of murdering another biker from a biker gang. The victim's brother comes after him, trying to get revenge. Cary must battle these biker threats while also trying to prove that he is innocent after all. 
It's an action-packed movie that's got a reputation for how high-octane it is – it's like a "Fast & Furious" movie but for motorbikes! Better yet, Ice Cube plays the brother that's trying to get revenge. 
A-X-L (2018)
This is another out-there dirt biking movie, because it's a sci-fi movie about a robotic combat dog. This dog befriends Miles, a motocross lover who enjoys riding his dirt bike around. 
The plot kicks in when the creators of the A-X-L, the robotic dog, come trying to get him back. Naturally, Miles isn't going to let this happen, and it means we get plenty of scenes of him riding his dirt bike while a giant robotic dog runs alongside him. That's a sight you don't see everyday!
Full Throttle (1995)
This is a dream combination of a movie, combining the exhilaration of motorcycle racing with the fast-paced butt-kicking action of Hong Kong cinema. 
The plot is all about one of Hong Kong's best motorcycle racers. When a deadly incident happens, and he loses one of his closest friends, the motorcycle racer stops to reevaluate his life.
This causes him to struggle with his identity as somebody who takes risks, and throws all his relationships up in the air – his father, his fiancée, and his friends.
As you can tell, you get plenty of emotional weight behind the scenes of motorcycle racing, all coming together to make a very enjoyable movie.
Motocrossed (2001)
Something a little different after the last pick, this is a family action adventure movie with a cast of young motocross riders. 
This is a Disney movie, so naturally it's all about chasing your dreams. A young motocross rider named Andrew is close to reaching his motocross dreams, about to enter into a championship that could get him a sponsorship deal. However, he breaks his leg, throwing all his dreams away. 
That is until his twin sister Andrea is able to impersonate him in the races, allowing him to get close to the sponsorship deal again.
However, plans change, and things get complicated. It's a whole lot of family fun, with a good message and some exciting dirt biking scenes. 
Winner Takes All (1987)
This exhilarating BMX movie is all about a famous motocross racer named Bill Robinson, who comes back to his hometown. Most residents welcome him happily, but some are jealous of his success. 
Billy takes part in a local competition, but is pitted against his best friend, Rick Melon. Competitions are already tension-filled enough for the audience, but a competition between two best friends?
This is the stuff of nerve-wracking tension and high stakes! 
Who will win? What will happen to their friendship? You can find all the answers by watching this extremely enjoyable dirt biking movie.
On Any Sunday (1971)
This famous motorcycle sport documentary from 1971 is brilliant for its exciting footage of the bikers, while also getting into their mentalities and emotions behind the sport. 
A whole host of famous motorcycle racers are included in the film, which is now a great historical document of some of the best bikers in the history of the sport. On top of that, actor and racer Steve McQueen is also featured. 
Free Style (2008)
This enjoyable family sports drama is all about motocross dreams. Young dirt biker Cale wants to win a slot on a big motocross racing team, hoping to prove himself and race alongside the famous bikers. 
Thankfully, he's got plenty of support behind him: his mother, spirited sister, and his new girlfriend. It's a very sweet film with plenty of great dirt bike action.
With all his support, Cale will prove that he has the courage and the drive to get his dream motocross spot.
Fastest (2011)
This is another documentary about biking, this time focusing on famous MotoGP racer Valentino Rossi. The movie documents the difficult competition he faces from a series of new, young bikers while he tries to get hold of his 10th world title.
As you can tell, the stakes are very high and very real, with plenty of exciting authentic biking footage. The documentary is narrated by famous actor Ewan McGregor, himself a massive biker with a handful of documentary TV series to his name that feature him doing enormous bike journeys. 
This Is MOTO (2019)
This incredibly immersive documentary allows audiences a window into the lives of 8 of the world's very best motocross riders. Each of these riders has their own emotional story to tell, with a full journey that will move you.
On top of that, you'll get to see plenty of real life motocross footage. However, since you'll know all of the riders so intimately, with their stories of happiness and heartbreak, you'll care even more when you watch them risk their lives on the road. 
Road Of Giants (2017)
Another documentary, this movie is all about a young English motorbike racer who wants to win at the most challenging road circuit in the world. 
We get to know the racer and his family, following his journey to hopeful glory right up close and personal. It's exhilarating and emotional. 
The Pace That Kills (1952)
This high-octane drama from the 1950s is all about the chills and spills that go on in the fast-paced environment of motorcycle racing. 
There's a big cast of characters to add plenty of drama, and some fascinating and exciting old footage of motorcycle racing. 
Biker Boyz (2003)
This action drama is all about a biker gang who refuses to admit the son of the head's late mechanic. The son then becomes an aggressive rival to the gang, offering lots of emotional connections and high-octane biking stakes. 
Final Thoughts
Dirt bike movies offer loads of exhilarating biking thrills, with their exciting chases and the tensions that come up between the competitive bikers.
Whether you want nail-biting action movies, family friendly fare, or interesting documentaries – use our guide to watch the 15 best dirt bike movies now.
If you liked this article, you might enjoy our post on '30 Best Sniper Movies You Have To Watch'.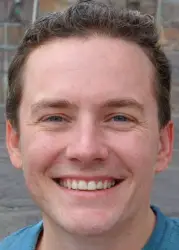 Latest posts by Max Roberts
(see all)